Rebecca Ponton: You have had a varied and interesting career in energy – everything from HSE with Noble Drilling to Archer's Acting Country Manager in Saudi Arabia. What attracted you to the industry and what is it that keeps you involved with it?
JP Warren: Originally what attracted me to this industry was a need for a job. I just got back from France after receiving my masters and what I thought would guarantee me employment, in fact did not. So, after about six months of sending in my application to anyone and everyone, I went to a staffing company where they sent me to Noble Drilling as an HR temp. I knew so little about the industry that, instead of going to Noble Drilling in Sugar Land, Texas, for my first interview, I went to Noble Energy in Greenspoint [in Houston] – not even realizing they were two different companies!
My motivation and passion about the industry has changed and evolved over time throughout my career, however it always goes back to the people that are in this industry. Starting my career, it was the need for a job, then it turned into a fascination about how a floating offshore rig can stay stationary in deep water and drill a well. Then I was able to travel all over the world in my HSE role and visit with many other cultures and people from diverse backgrounds. After that, I was motivated by what I was learning and the characters I was around. When I began working offshore in an operations management development program, this gave me a sense of understanding and helped me reframe my mind. I thought, "Who was I to be upset about not living my mid-20s single in Houston, and instead I was working offshore pulling slips, cleaning up overflowed shakers, and doing manual labor?" When in fact there were people out here working that have missed their children's birthdays and other important life events, and have been doing that for over 20 years! Provided me with a new appreciative perspective.
The friendships I've made along the way, the support group within this community, and the community that is in the industry, are some things that keep me here… can't beat it!
Currently, I'm enjoying stepping back and looking at the realities of our exciting industry. Previously, it was plagued by stereotypes of uneducated roughnecks throwing chain or old, white haired guys on the 70th floor dumping oil behind schools of third world countries. When in fact that couldn't be further from the truth. This industry is FULL of dynamic, smart, young engineers, entrepreneurs, marketing geniuses, tech innovators, AI gurus and more!
Plus, the fact that this industry supplies the world with affordable, reliable and efficient energy is also something to be proud of.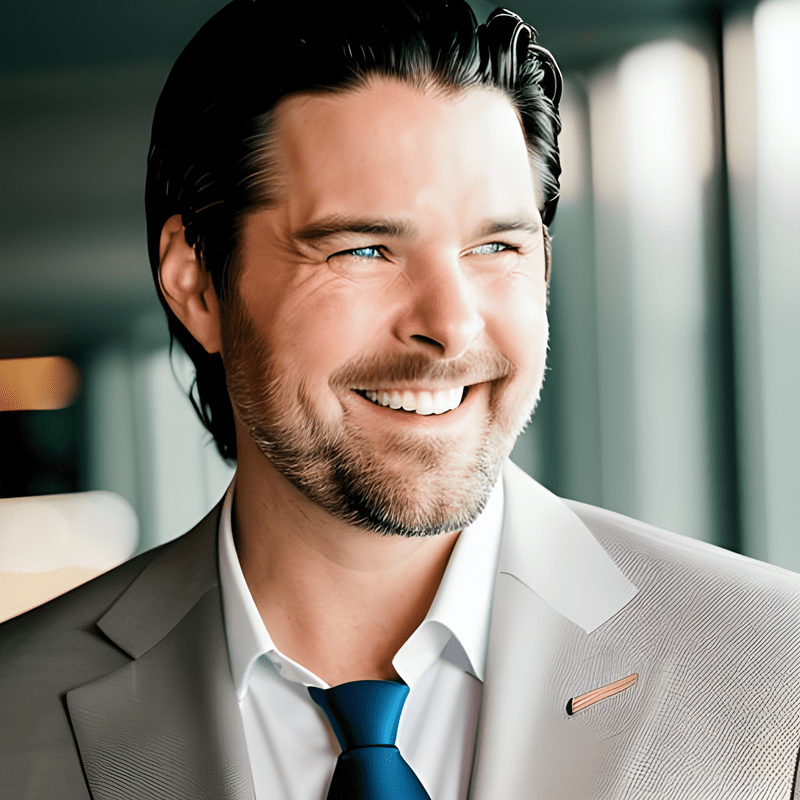 RP: The COVID years were rough on everyone and we had to come up with new ways of working and communicating. You started a podcast and found a way to build a community within the industry. In the process, you realized your calling is to connect people in unique and creative ways. Please elaborate on that.
JPW: The COVID years were extremely difficult. Everyone faced their own challenges, were imbued with negativity, and were powerless to even head to the store for toilet paper. It was a crazy time that nobody had experienced and, if Tiger King can pull together America, I figured, why not try and pull together the industry? As an extrovert, I was not only having a difficult time sitting in the house, but I was having a difficult time seeing the news, and reading stories and posts from people losing their jobs and roles in a bleak time. So, I began a podcast to bring people on to talk about anything but the pandemic. I wanted to learn more about the person behind their roles, and connect with them on a personal level. I held candid, unscripted conversations with people and, through these interviews, I saw some sparks of connections occurring. People would relate to the guests and what makes them tick, their favorite way to cook a steak, or what challenges they are facing in their world. I would get messages from people claiming that it was interesting to hear John Smith enjoys reading sci-fi books, or Joan Smith spends her time reading books on this subject, etc. I saw there were connections being formed just by me having a conversation with someone and then putting it out there for others to listen and relate to.
I also noticed that operators were not attending networking events (this was slowly happening since the 2015 downturn) but the pandemic solidified it. Gone were the relationship-based conversations, moving towards the business based "transactional conversations." When operators would go to networking events they would be hounded by salespeople about when they were picking up a rig, frac fleet, etc. So, it was no wonder they stopped going to networking events, as they were always being sold to!
This is where the opportunity and the calling became louder: with rig count going from 1,200 to roughly 200 there was nothing to sell. We would begin to bring in small groups of operators and just sit around the table, have dinner, connect, talk about whatever was going on in the world. But then magic began to happen! I would see operators who haven't seen each other in years come to a dinner and reconnect; I would see knowledge being shared across the table on operational efficiencies; I would see common interests being brought up and pursued after the event. I saw people who had been let go connect with other operators and land their next role.
People are stronger with their connections, with their support group, with the knowledge and opportunity that stems from those connections, so why not cut the BS out of the transaction, and get to what matters: genuine relationship building.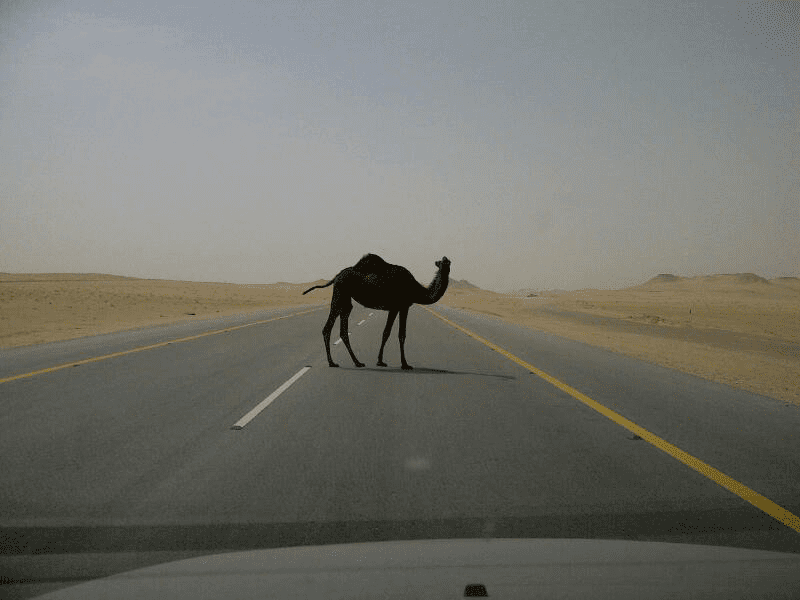 RP: You've built this platform around Connection Crüe, which includes Crüe Club, Kids Crüe, and, coming soon, Executive Crüe. Tell us a little bit about each of the different segments or sectors. What is the most important benefit of each?
JPW: This is a question I often laugh at, as I wish I could effectively describe them but find myself rambling when someone asks me, "What do you do?" I always respond with, "I sure wish I had an elevator pitch for you."
Connection Crüe was formed in survival mode as my first LLC. Originally, it was to promote brands and provide them with the exposure they might not have been getting. However, I realized it was a glorified social media management company, and I quickly realized I didn't want to do that, so I shifted the focus to a broader approach: Connection Crüe can be summed up as an outsourced business connector. Connecting good people with other good people, with the opportunity of a beneficial relationship coming from that introduction.
Crüe Club is our operator focused networking events, with no solicitations, with the goal of creating genuine connections in the operator community. It originally started because operators weren't going to networking events, because some of my frustomers (friends + customers) could not find work because of their shallow connection pools, because every time operators attended industry events, they would get inundated with pitches. So, we started an operator-focused networking group with the simple goal of connecting operators with genuine connections with other operators.
Starting in Houston in October 2021, we hosted our first event with only 14 operators attending, we have just recently hosted over 105 events, with over 820 operators from over 177 E&P companies in seven different locations (Houston, Midland, OKC, Dallas, Fort Worth, Denver and Austin) with 66 percent of attendees being manager or higher, and 42 percent at the C-suite or VP level. Operators attend the events to connect or reconnect with operators in the area, learn and share best practices, gain insight on industry trends and current market information, as well as discover new opportunities. The events are sponsored by some great Crüe Club members who have been part of the club for over a year and have witnessed the positive outcomes of the relationships they've established at our events, which have continued to yield benefits even after the events have concluded.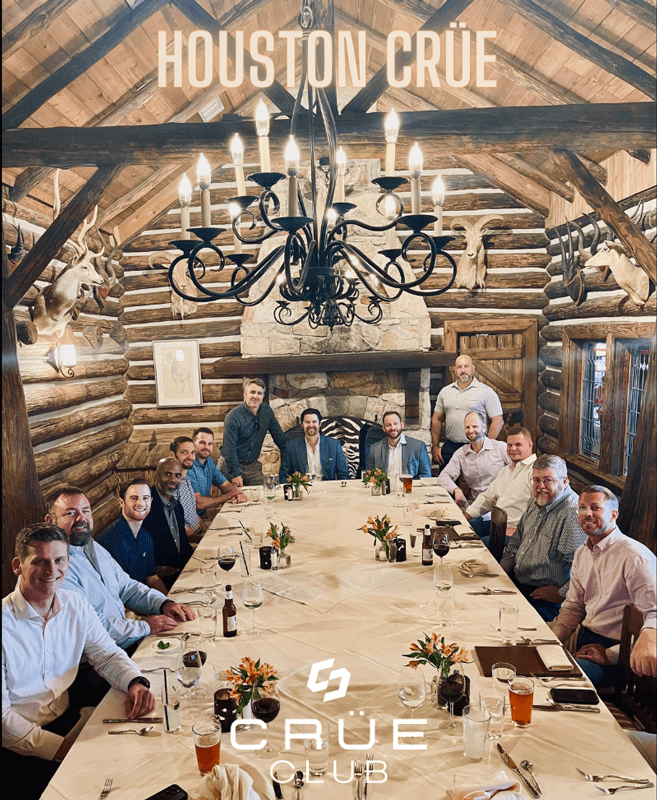 Kids Crüe is an exciting event that brings kids together to learn about the wonderful and exciting world of energy! They learn about all forms of energy, why we need all of them, and energy conservation. We then split them into groups where we have some engaging in educational STEM experiments performed by various operators. Our goal is to increase energy education, and spark and ignite STEM activities and hobbies, and how they can be transformed into a career! This started from an industry lunch when the crowd would echo each other, telling stories about their children coming home from school questioning why they are in the oil and gas industry. The responses in the crowd were all the same – "We should be doing something," "We need to do more," "We could be doing this"… After that lunch, I went home and looked at my wife and said, "Enough coulda, shoulda, woulda… let's do something!" So here we are with three events down, and figuring it out as we go along!
Exec Crüe is something I'm extremely excited about! Exec Crüe will be a community of founders, executives, leaders and aspiring executives coming together to connect, mentor, share, exchange and learn from other members. What makes this unique and special group is the passion-driven mentorship component. The idea behind it is: Everyone can be a teacher, and everyone can be a student. I've learned more about building a business from conversations from people who have been in my shoes, or have more experience than I do, more than any book, podcast, lunch and learn or seminar.
At Exec Crüe, the spotlight will be on passion-driven mentorship, where the contagious enthusiasm that arises when people discuss their current role and their passions can motivate and ignite ideas and creativity in others. Passions also change, so the group will be evolving constantly, allowing its members to connect with other leaders and set themselves apart from their competition, as well as learn and mentor others. Pretty excited to see the magic happen through passion sharing with this Crüe!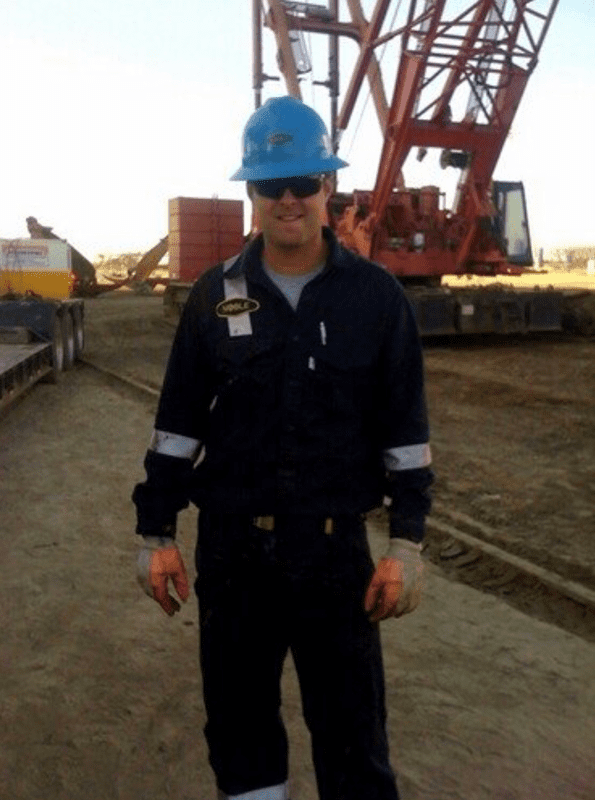 RP: It's interesting that you created a segment within the platform for children and you've also written a children's book about energy called Energy for Everyone. What was your thought process in including children in the energy conversation?
JPW: As a father, I believe it's important to provide education and promote curiosity for our little ones. I love involving my daughter in my work and energy discussions (she helped design the Kids Crüe logo!). Our homes are the places where things are taught and change begins, from acceptance and diversity, to faith, to kindness, to a practical and realistic understanding of energy. Children also have wonderful and curious minds. If you begin the conversations at a young age, who knows what spark that will inspire? After doing Kids Crüe, I was inspired by other industry professionals who put out children's books (Kyle Wagner, author of Goodnight Drilling Rig, Tyler Thomason, author of What Makes my Night Light Bright? A Kid's Guide to Energy, and Nancy Zakhour, author of Elissa and the World of Olives). I thought it was such a cool and creative way to impact children's lives and bring them into the conversation at an early age. Also, naming the main characters in the book after my daughter, and my brother who passed away three months before she was born, was a cool way to have them be together in perpetuity.
RP: The goal of Energy Facts Chats, your podcast with Mike Umbro, is to "bridge the gap between energy expectations and energy realities." Talk about what some of those expectations are and also what the realities are.
JPW: I've been doing a podcast since COVID, and I feel like I have to plug my Energy Crüe Podcast, where I have candid conversations with leaders about what their passions are, what drives them, and challenges they face to inspire and show others they aren't alone in their pursuit to success.
Energy Facts Chats came from Mike Umbro and I connecting on LinkedIn. He's a California native, an energy enthusiast, and an environmentalist, and all around a great and cool human being. Just from having conversations on the phone, I was learning more and more from him about what the energy policies coming from California actually means, and how it spreads. Just because they are phasing out oil production, does not change the energy demand, so rather than produce energy with environmental regulations, we are outsourcing it to countries with little to no environmental regulations. The push to EVs without understanding the entire cycle of what goes into the product (mining, rare earth minerals, reliance on foreign countries, etc.), forced mandates toward energy which technology and physics just aren't available for in the present moment. We can all see the NIMBY and non-pragmatic approach to our energy security and future. So, the goal of Energy Facts Chats is exactly that: Bridge energy expectations with energy realities, discuss current topics from electrifying fleets to natural gas appliances bans to electricity generation, and all energy topics.
RP: What are your future aspirations for Connection Crüe? What impact do you envision it having on the industry?
JPW: I think my aspirations for Connection Crüe is to not have it fail and continue to have fun building it! We are less than two years old; however, [we're] already making a big impact in the industry. The company is no longer crawling; it's starting to walk, so the baby gates are off, and we are enjoying watching it grow. Sitting here today, I would have to say I would like to continue to create a community of good people who can connect to help grow and support each other's successes. I want to bring forward our industry in a positive light and realize there is more middle ground in the energy discussion than what the current narrative is. I want to impact future generations, and inspire future STEM careers, and increase the energy education for our children. Pretty much continue to grow the connections within the industry and outside the industry.
RP: Feel free to add anything we haven't touched on here.
JPW: In my efforts to help people reach their full potential, I have enrolled to get my Executive Coaching Certificate. I am enthralled with this new path where I can help leaders achieve their full potential by helping them realize the answers and success lie within them. I think we could all use a coach to help us get out of our own way and realize that some challenges aren't external, but internal, and once you overcome them, you can achieve anything.
We live in a polarized world, often amplified by media coverage, where discussions about energy can evoke heightened emotions. It is important to engage respectfully when conversing with those who may have limited knowledge of the energy industry. This presents an opportunity for constructive dialogue and productive exchanging of ideas. I can relate to this, as I was once unaware of the complexities of the energy sector before entering it myself. When discussing the benefits of energy, including hydrocarbons, and the realities of the industry, it is crucial to approach these conversations with a similar mindset.
Last thought, we all face struggles and challenges in this current hustle culture; however, imposter syndrome, burnout and self-doubt are all too real. Just want to say to anyone out there experiencing these issues, you aren't alone and it's a normal part of living. The power of vulnerability, being kind, expanding your connections, talking about your challenges, and helping others can take you on a transformative journey of personal growth, meaningful relationships, and unexpected opportunities. So, go out and make some new connections!
Headline photo: JP Warren reading his book, Energy for Everyone, to elementary school children from kindergarten to sixth grade (shown here with his daughter and her class).
Reprint from OILMAN Magazine – July/August 2023
Rebecca Ponton has been a journalist for 25+ years and is also a petroleum landman. Her book, Breaking the GAS Ceiling: Women in the Offshore Oil and Gas Industry (Modern History Press), was released in May 2019. For more info, go to www.breakingthegasceiling.com.