A lengthy wait of weeks has plagued approximately 10 million barrels of crude oil compliments of Iran and Venezuela while falling victim to enhanced cargo inspection review. The current situation originated in April when officials in China's Shandong province identified cargo entering the port mislabeled as bitumen or bitumen mixtures in a blatant attempt to circumvent strictly enforced crude import quotas. Sources indicate the fraudulent labeling cites Malaysia as the exporter.
The Shandong province encompasses most of China's independent refiners who have historically been the primary customers laying claim to Iranian and Venezuelan products in recent years. This has served mainly as the response enacted to U.S. levied sanctions in 2018 and 2019 against Iran and Venezuelan and OPEC members.
Because these independent refiners, known as teapots, represent more than a fifth of China's crude oil imports, the Shandong government hosted a meeting on Tuesday between the group and customs officials where a plan was implemented to allow cargo release from storage tanks. With the sequestered supply carrying such a large quantity, the action was needed to ensure new arrivals refrained from bottlenecking and congesting the supply chain.
"The meeting paves the way for releasing the stranded oil and also freeing up future shipments," said a trader who attended the Shandong-hosted meeting. "The unspoken reason for the relaxations was the government was concerned with falling tax revenues and import figures as the economy is already struggling."
While inferences and predictions vary, there is a good chance that the country's primary import of Venezuelan crude Merey could return to regular inflows. Additionally, heavy crude that fails to fulfill quality standards of bitumen or bitumen mixtures might be tagged with an "other heavy crude" designation which might lend a hand in smoothing the influx of heavy crude oil provided by Iran.
While bitumen mixture and material labeled as "other heavy crude" skate China's crude import quotas, both fall subject to 1,218 yuan per ton in taxes directed towards consumption and import. This equates to $168.26 per ton. Traders argued and expressed fear while reasoning that the new labeling tactics should only serve as a temporary measure to curb a repeat and stifle Beijing's management of crude oil import systems.
In addition to increased cargo scrutiny, Shandong province authorities increased the quality and quantity of safety checks on older vessels entering Qingdao, a major port of oil imports. These new measures were implemented in response to the increased number of aged ships bringing Russian crude into port. Just last month, authorities tightened the noose on those vessels over 20 years of age for multiple weeks at a time.
The attention directed at Shandong has mustered enhanced awareness primarily due to the province's contribution to China's history and economic well-being. Shandong has witnessed tremendous growth in recent decades and houses over 100 million people. It is the world's sixth most populated sub-national body, the second most populated province, and boasts China's third largest provincial economy.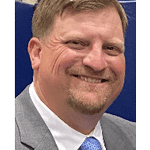 Nick Vaccaro is a freelance writer and photographer. In addition to providing technical writing services, he is an HSE consultant in the oil and gas industry with twelve years of experience. Vaccaro also contributes to SHALE Oil and Gas Business Magazine, American Oil and Gas Investor, Oil and Gas Investor, Energies Magazine and Louisiana Sportsman Magazine. He has a BA in photojournalism from Loyola University and resides in the New Orleans area. Vaccaro can be reached at 985-966-0957 or nav@vaccarogroupllc.com.