Multiple factors influence fuel price fluctuation, and one historical moment that consistently drives them up comes from increased travel over the Labor Day weekend. With Hurricane Idalia just stopping in for a visit to Florida and wreaking havoc, prices will soar in response to shortages levied by storm victims searching for fuel to combat the decimated electrical grid. With both events surfacing simultaneously, fuel prices will increase significantly across the country.
If trends provide accurate data, then before Hurricane Idalia made landfall, prices were sure to increase for the Labor Day weekend. Fuel prices have increased in the past five weeks by six percent. As of August 28th, regular unleaded gasoline averaged $3.81 per gallon. The $0.22 increase per gallon primarily results from production cuts made by Saudi Arabia and other OPEC+ producers that have raised international crude prices, the most significant component of domestic gas prices.
U.S. gasoline inventories have been depleted to historic lows, influencing price increases respectively. According to the U.S. Energy Information Administration, recent maintenance announcements to Northeast refineries in Canada and Pennsylvania from September to November have also played a role.
GasBuddy, a fuel savings app, noted record temperatures across the South have caused refinery disruptions, initiating an approximate $0.35 increase this summer. As the summer nears its end, potential issues could arise before Fall.
"If we can escape further unexpected oil production cuts and outages due to hurricanes, we may avoid an unexpected surge in gasoline prices, with the downturn accelerating as we get into late September and stations transition back to cheaper gasoline," said Patrick De Haan, head of petroleum analysis at GasBuddy.
As if opening the perfect segway, the U.S. fuel prices failed to go unscathed, with Hurricane Idalia exacting destruction across Florida. Michael Regan of the U.S. Environmental Protection Agency (EPA) announced on Wednesday the issuing of an emergency fuel waiver to address the fuel supply emergency.
During storm preparations, multiple fuel ports across Florida were forced to close and interrupted fuel terminal operations, resulting in supply depletion. Evacuations and emergency generator use have further taxed the dwindling supply. The EPA stated in a recent release that supply shortages can be rectified by waiving federal requirements to sell summer gasoline.
"The EPA and the Department of Energy (DOE) have been actively monitoring the fuel supply," the EPA said in the release. "The EPA has concluded, with DOE's concurrence, that it is necessary to waive federal requirements to sell summer gasoline to minimize or prevent the disruption of an adequate gasoline supply to consumers throughout Florida."
The Federal Clean Air Act stipulates fuel refiners, importers, distributors, terminal operators, and carriers must transition from selling higher volatility winter gasoline to a lower volatility summer grade during the summer months. Strict criteria must be followed when initiating waivers to limit the potential negative impacts on air quality. The waiver would allow the switch in fuel grades through September 15th.
While without exception, Floridians need assistance to recover and rebuild. Fuel plays a critical role in not just that recovery but basic survival as well during the recovery. Taking measures to provide citizens with the necessary fuel is a must.
Fuel prices, however, will still more than likely continue to ascend. Labor Day travel will take off by tomorrow, and even with the federal government's response to a shortage, Florida's damaged infrastructure and post-hurricane logistical issues will still challenge the supply chain. Additionally, seizing winter-grade fuel for immediate needs could kick supply issues down the line when citizens scramble to heat homes and businesses. There is no doubt that immediate action must be taken. Still, a long-term strategy to combat high prices and shortages must be considered as global influence and Mother Nature's wrath continues to influence the globe.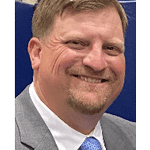 Nick Vaccaro is a freelance writer and photographer. In addition to providing technical writing services, he is an HSE consultant in the oil and gas industry with twelve years of experience. Vaccaro also contributes to SHALE Oil and Gas Business Magazine, American Oil and Gas Investor, Oil and Gas Investor, Energies Magazine and Louisiana Sportsman Magazine. He has a BA in photojournalism from Loyola University and resides in the New Orleans area. Vaccaro can be reached at 985-966-0957 or nav@vaccarogroupllc.com.