With continued demand for crude globally, some within the industry contemplate reducing output. While Shell revealed a new plan last month to remain committed to oil and gas production, the company acknowledged allocating discriminatory funds for renewable energy projects. While exercising an understanding of energy solution balance, Wael Sawan, chief executive to Shell, told the BBC that reducing production would levy "dangerous and irresponsible" effects.
Although the Shell powerhouse claimed in 2021 that oil production peaked two years prior and predicted a perpetual fall over 30 years, strategy witnessed change just last month. As the company looks to the future, not only will it attempt to expand its gas production, but it will look to make its upstream position more robust.
With the push for alternative fuels and the universal distaste for the oil and gas industry, many exercise contempt for Shell's plans. UN Secretary-General Antonio Guterres publicized his opinion constructing new and improved infrastructure for the oil and gas industry is "moral and economic madness." Sawan, however, countered with his response to Guterres' statement.
"I respectfully disagree," said Sawan. "What would be dangerous and irresponsible is cutting oil and gas production so that the cost of living, as we saw last year, starts to shoot up again."
BP's Bernard Looney, chief executive, ratified Sawan's concerns. He further indicated the need to invest in energy production, a system the oil and gas industry provides.
"As the events of last year demonstrated, the sudden loss of even a small part of the world's oil and gas can have severe economic and social costs," said Looney.
While many embrace the opinions of Sawan and Looney, activists and even governmental agencies demonize hydrocarbon use and push for a complete shift to renewable energy sources. Although the debate continues and shows no sign of simmering, a certain truth cannot be denied. The Energy Institute (IE) published a recent report indicating that oil and gas represented 82 percent of the world's total energy use in 2022. The renewable sector experienced record growth simultaneously. However, the enormous appetite for oil and gas still plagues a climate agenda, including the desire to walk away from hydrocarbon use completely.
Some still argue the future of energy relies on clean energy and not fossil fuel use. KPMG's Simon Virley countered the EI's report findings and should serve as a "clarion call for governments to inject more urgency" in the transition from oil and gas to clean energy solutions. Environmentalists like Simon Stiell, head of the UN climate change body, echo similar sentiments. Stiell argued in an OPEC meeting that Sawan's statements were "neither true, but…also an irresponsible statement at this time within the broader context of what we are trying to achieve."
Sawan continued to justify oil and gas production and requested the British government muster support for new fossil fuel projects based upon its evaluation when comparing imported production to domestic production. Although North Sea oil and gas production would levy less of an impact on the carbon footprint than tankers importing products, the Committee on Climate Change (CCC), the British government's climate advisor, does not necessarily support further North Sea field development.
The CCC added that the economic influence on pricing from additional North Sea exploration would be minimal at best. It continued that the UK's dependence on oil and gas only remains as other methods and strategies to reduce demand have yet to be enacted. Drastic changes like abandoning combustion engines for electric versions in cars and converting gas heat systems to electric heat pump solutions might very surface to cut energy waste.
No matter which energy path gains the majority of support, the future path paved will depend upon allocations in capital and technological advancement. A complete transition to renewables would demand significant investments in electrical systems and conversions. Relying on fossil fuels brings its demands with expansion projects, new exploration, and increased production. In the spirit of compromise and respect for dueling opinions, converging multiple energy sources harvested responsibly will only solve the current and future energy crisis.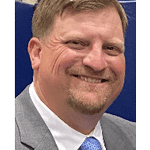 Nick Vaccaro is a freelance writer and photographer. In addition to providing technical writing services, he is an HSE consultant in the oil and gas industry with twelve years of experience. Vaccaro also contributes to SHALE Oil and Gas Business Magazine, American Oil and Gas Investor, Oil and Gas Investor, Energies Magazine and Louisiana Sportsman Magazine. He has a BA in photojournalism from Loyola University and resides in the New Orleans area. Vaccaro can be reached at 985-966-0957 or nav@vaccarogroupllc.com.